In May 2020, the Arts & Humanities Research Institute (AHRI) worked in collaboration with the charity Migrateful on the project Breaking Bread, providing King's staff with the opportunity to participate in online cookery classes that were led by refugees, asylum seeker and migrants. Kneading Knowledge builds on the success and positive feedback from this project, and registration is now open for King's student and staff to take part in eight online cookery classes running across October to November 2020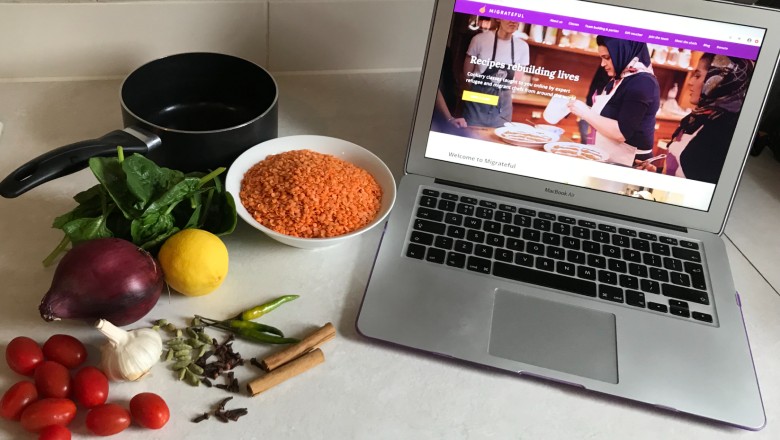 To find out more about Migrateful, a charity supporting asylum seekers, refugees and vulnerable migrants on their journey to employment, independence and integration into the community, click here.
One of the key academics involved in this project is Senior Lecturer in Philosophy Dr. Sarah Fine.
To register for one of the delicious remaining classes, maximum 10 per class, please use the links below.